Importance of Webinar & Online Conferences to The Government During the Pandemic
Communication is a primary need of all government frameworks. Whether inter-departmental idea-sharing or political propaganda, every move is managed by credible and reflective communication. Traditional modes cut off smooth communication under loads of old files. Fortunately, webinars and online conferences during COVID-19 have come up to change the situation for the government.
On the other hand, every citizen, from mere individuals to large businesses, gains satisfaction from the explosion of webinars and online conferences during COVID-19. The government organizations are the same. By making online conferences one of its primary communication routes, the government would undoubtedly gain a lot.
As the nation recovers from the COVID-19 pandemic, State and local governments are noticing that they now function and serve citizens in a more digital way than ever. As a result, more people try to reevaluate their workplace practices and how they provide citizen services. In addition to this, Zoom, as major video communication and collaboration platform, has enabled government employees to stay productive as they worked from home in the past year. Likewise, the technology has allowed government agencies to engage citizens and provide services during the pandemic, allowing the public to attend virtual government meetings.
How Government Can Benefit from Webinars and Online Conferences After the Pandemic
State and municipal governments can use Zoom or Zoom for Government to increase citizen involvement, employee productivity, and service accessibility. Both offer the same smooth, user-friendly, scalable, and secure experience and support the security controls and certifications the government needs. Below are some examples of increased accessibility.
Employee Efficiency
Like the private sector, government leaders and employees have come to appreciate the advantages of remote work. Hence, they want to continue to enjoy these advantages, including increased worker productivity, improved work-life balance, and lower carbon emissions. A hybrid work paradigm can also assist government organizations in hiring staff and competing more effectively with the private sector. This is particularly for professions requiring specialized knowledge. Government agencies will be able to expand their talent pool by creating employment. Thus, allows people to live and work anywhere.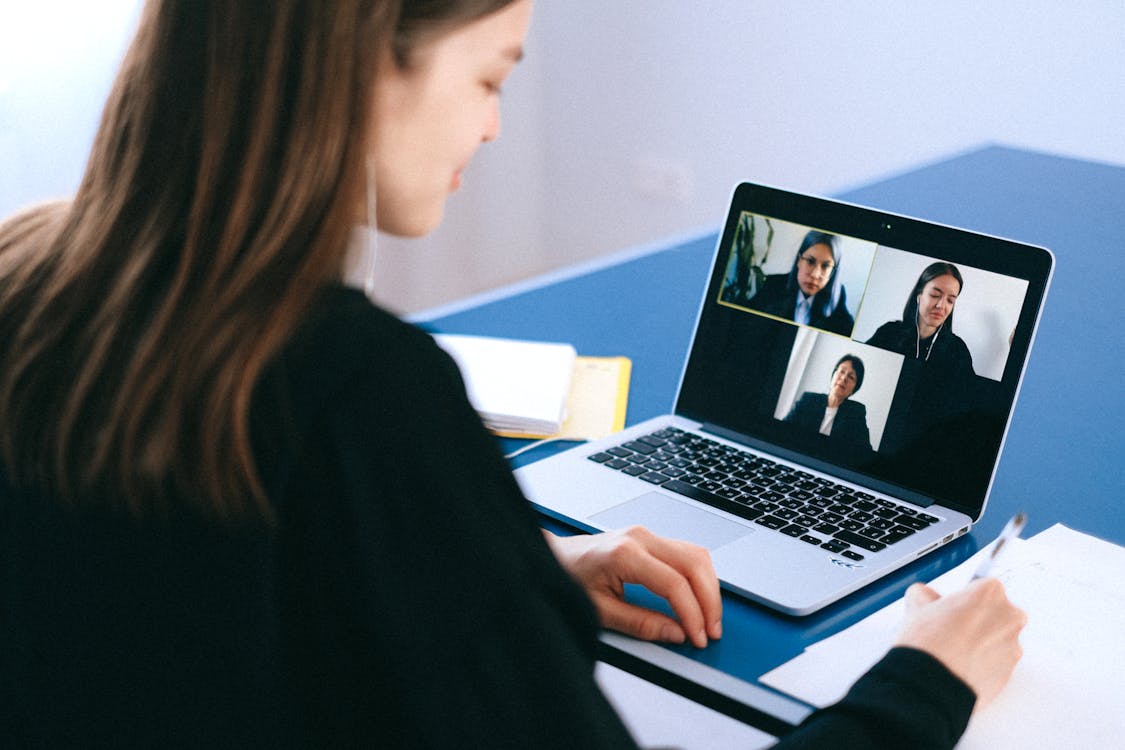 Citizen Involvement
In some places where they observed high attendance from virtual council meetings, they made Zoom access a permanent fixture even after the pandemic. State and municipal governments have witnessed increased public participation due to making public meetings digitally accessible.
Citizen service
Zoom can be used by government organizations in a variety of ways to enhance citizen services. State judges held more court hearings through Zoom during COVID-19. Even virtual grand jury and jury trials have taken place. In addition, Governmental organizations may help residents 24/7 for inter-agency communications during emergencies, such as firefighting or search and rescue operations, by using Zoom Phone and Zoom Meetings.
Additionally, they can use Zoom Rooms in kiosk mode, which offers two advantages. Government organizations can put a tablet at the front desk so that a receptionist can digitally welcome citizens as they enter a government office, as the social distance is still a factor.
In the same manner, governments can also install kiosks with links to state agencies in neighborhood facilities like public libraries, enabling residents to virtually interact with staff members to handle their business without driving to a state government office miles away.
Prioritize Privacy, Security, and Accessibility
Zoom has improved security measures and enabled an end-to-end encryption option to help prevent meeting interruptions. Employees can use Zoom Phone on their mobile devices and desktop clients to communicate with the public while maintaining their privacy. However, because the employees communicate via work phone numbers, the public is unaware of their personal contact information.
Similarly, Zoom is also accessible. One can alter the chat's font size, and use closed captioning or a screen reader. Individuals can dial in using a landline if they lack the necessary technology to participate in a virtual city council meeting over video conferencing.
Technology enables seamless communications. A state or local government employee who uses Zoom Phone can speak with the public via video chat, SMS, or even over the phone. For instance, a citizen can call a government department on phone for assistance. But, if necessary, the government employee using the Zoom platform can escalate the call. After that, they can convert it to a video conference to improve service.
Webinar and Online Conferences during Covid-19
Different collaboration tools enable people to interact with the government using their preferred method of communication. These tools aid in increasing public participation in whatever activities the government holds. Thus an opportunity to help the public cope with the pandemic transitions.